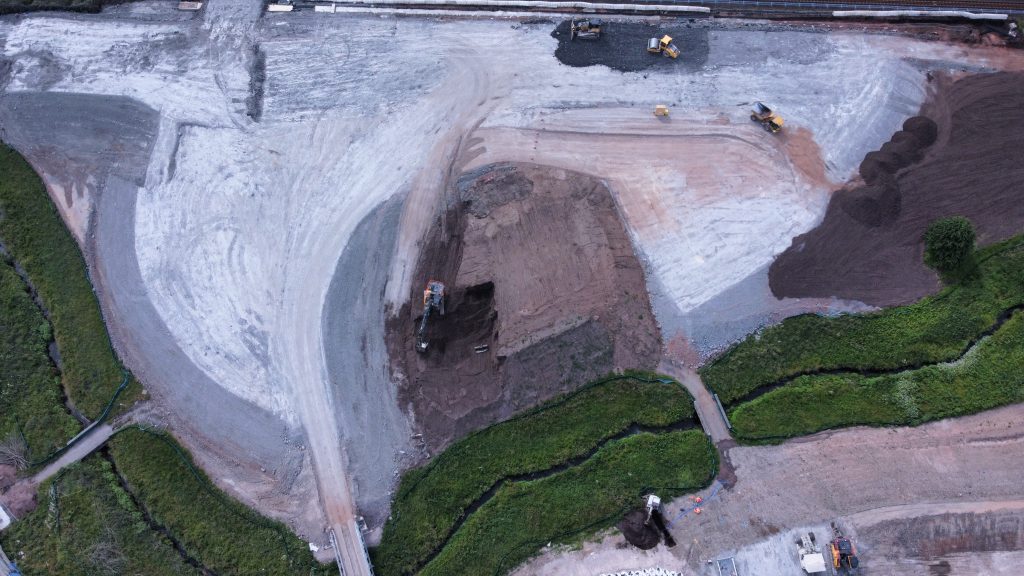 Our site managers and teams have been working extremely hard already this year with only half of the year gone. Our workload is constantly increasing which is something here at TKL we desire, with returning and new clients requesting us to deliver their projects for them.
This site focus will highlight the work currently being done on our site in Liverpool for our valued customer.
Our Liverpool site has been very busy this year with a significant amount of work being done. Our team on the site have been working hard through very wet conditions to get the job done. Site manager Makis, has told us that the wet weather hasn't affected our team and has only made them work better together to get the job done.
Our valued customer gave us a list of jobs that need doing on the site. They requested a filling operation, stabilisation and stoning up on south side of the site. In addition to this, we have also been asked to move top soil from around the site to complete the car park which is to be situated nearby. Our team are working hard in order to complete these works and are working very well together in order to do so.
For more information on our sites please visit our LinkedIn page for further updates or call our office.